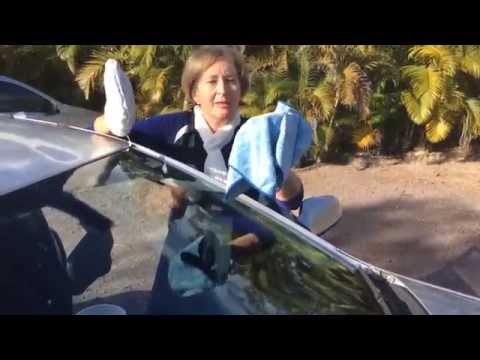 Mach 6 Cleaning Glove
To clean using a Mach 6 glove
The Mach 6 Cleaning Glove is a great allrounder suitable for cleaning smooth surfaces in the convenience of a Glove. The cleaning power of the Mach 6 Cleaning Glove is created by the action of the Glove itself: when you wipe a surface with the Glove it makes the bubbles of water burst, creating high intensity cleaning power that deep cleans. As the Cleaning Glove is highly absorbent, you will easily remove any dirt and bacteria from surfaces.
The Mach 6 Glove is a hard-working allrounder and first choice for everyone who is undecided Very effective cleaning results with an enormous cleaning performance and water absorption.
Can be used on all surfaces throughout the home Nano-fibres for exceptional cleaning results and durability on all surfaces
The blue side cleans and the white side dries off
Quality made in Germany - so each piece is unique
Works with water only and can be used in combination with our ph-neutral detergent
Composition
White fibre: 100% polyester, 13 mm pile with very high capillary action Blue-white fibre: pile height 20mm

How to use
Add 2 drops of Protective Formula to 5 litres of water. Immerse the glove in water and wring out. If there are large amounts of dirt more water may be required. Use the blue side in an S-motion first in order to loosen the dirt, then use the white side to absorb the dirt and residue. Buff the surface with a Brilliant Polishing or Star Cloth.
Where to use
Suitable for all surfaces, including smooth plastic and acrylics. All timber excluding polished antiques, glass marks on walls, mirrors, natural stone bench tops e.g. granite and caesar stone, shower screens, splash backs, stainless steel, two-pac kitchens.

Where can I use the Mach 6 Cleaning Glove:
The Mach 6 Glove is ideal for people who are not quite sure which Cleaning Glove to get as it's a great allrounder. One side cleans and the other side dries. The high-quality fibres are suitable for all surfaces in your entire home. Most of our clients are using this product in the kitchen, bathroom or the interior of the car.

How long does a Mach 6 Cleaning Glove last?
This depends on how well you treat it. Please follow our Care and Maintenance Guidelines and don't wash them above  40 degrees. We don't recommend fabric softener. Many customer have been using their Gloves for many years - even commercially.

How do I clean the Mach 6 Cleaning Glove once it's full of dirt?
We recommend to rinse the Glove under running water. You can use a few drops of ph-neutral Protective Formula if it's heavily soiled. You can also wash your Gloves in the washing machine. Please allow them to dry.

Can I clean other things with the Mach 6 Cleaning Glove?
Each Glove is unique and designed to cover a specific cleaning task with its special fibres. The Mach 6 is great to maintain a clean environment at home. The Ultra Glove is ideal for grease and fat and the Green Glove best for really dirty or sandy surfaces.