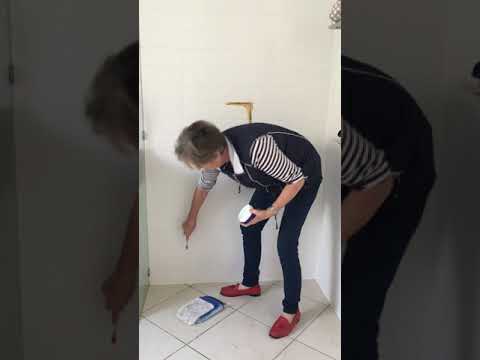 Blue Cleaning Paste
Paste for Cleaning, Blue
The Ha-Ra Blue Cleaning Paste, isn't magic but it sure seems like it as it removes tough stains on many surfaces without using harsh chemicals and is gentle on the skin. With the versatile Blue Cleaning Paste you can clean, polish and protect in one step.
Composition
Micro-fine marble meal, prepared chalk, 15% pure Soap Stone and Natural Care substances, citral, limonene, high quality pure essential oils. Poison and acid free. 

How to use
Wipe a damp Ha-Ra® Cloth or Glove over the paste, then use to clean the surface. Rinse the surface with a damp cloth and buff dry.

Where to use
Surfaces: acrylic, aluminium, brass, ceramics, chrome, copper, crystal, enamel, glass, gold, silver, stainless steel, synthetics, tin.
Household: blinds, heating elements, kitchen furniture, outdoor furniture, plastic surfaces, shower cubicle, sinks, stove top, taps, tiles, toilets, window panes, car or caravan, roof, chrome (eg, tar stains, insects, lime, grease), commercial kitchens, hobby and leisure boots/skis/tennis and athletic shoes, trophies and musical instruments. 

How to clean glass cook tops: 
Add the Blue Paste to a Dish Cloth or Viva Ultra Cloth. Apply the lightly coated cloth directly on your glass cooktop. The Blue Paste's tiny grit will actively work to remove any stubborn spots without damaging your glass surface. Until your surfaces are clean, add some more paste as needed. 

Bathroom tile and grout cleaning: 
Apply a sufficient amount of Blue Paste straight onto a Viva Ultra Cloth or Ultra Glove by pressing the fibres directly in to the round container. You can also use a toothbrush to scrub the tile grout. When all of the paste residue has been used up, wipe the surface, rinse it, and repeat if necessary.

Stainless steel sink cleaning instructions:
Depending on how much cleaning is necessary for your steel sinks, we advise a similar approach to the above techniques. Apply the Blue Paste directly to Viva Ultra Cloth or Dish Cloth wipe, rinse, and repeat. 
We all have to deal with grout during our weekly cleaning! No matter how much we scrub it, whether it's in your bathroom or on the floor, it always seems to get dusty and discoloured!

Why does your grout become so dirty? 
To fill the spaces and hold the tiles together, grout is a substance that is put between the tiles. The material is porous and rough, making it very easy for dirt and filth to stick to it. Additionally, liquid substances may seep deeply within the grout, discolouring it. This applies to the grout in your bathroom tiles and the floor tiles. 

How do you clean grout?
We suggest lightly dampening a Viva Ultra Cleaning Cloth and applying Blue Cleaning Paste to the affected area if your grout is unclean and discoloured. After used, rinse; no more washing is necessary. For your subsequent clean, you can save the Blue Cleaning Paste on your Viva Ultra Cleaning Cloth without rinsing it. Using the bigger Hedgehog Gold Floor Cleaning Pad on the Floor Cleaning Mop, you can maintain this once the grout buildup has been eliminated.