Start your own chemical-free Cleaning Business for under $1000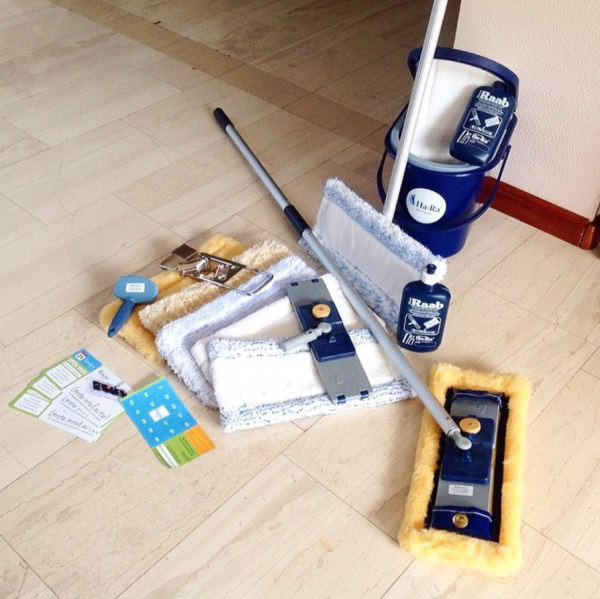 For less than a grand, you can launch your own chemical-free cleaning enterprise.
Top hygiene standards and cleaning routines combined with an environmentally-friendly approach are now more important than ever and with the current demand, starting a cleaning business in 2020 has become a very popular choice in Australia.

If you want to become a cleaning business owner there are a few things you should know to ensure you are on track. You might not know where to start and all the legalities can be overwhelming, as well as choosing the right equipment and promoting your services. 

STEP 1: Domestic or Commercial? 
When start-up costs are low, it means that there can be more competition. This is why it is important to do some research in your region. Holiday homes, AirBnB's, Early Learning Centres, Yoga Studios - everyone aims to provide a clean, safe and healthy environment for guest, children and customers. It doesn't take much to stand out from the crowd when you offer chemical-free cleaning services with hospital-grade cleaning supplies only! 
STEP 2: Which business structure is most suitable? 
Before you can start trading, you'll need to decide if you would like to register as a sole trader, partnership, trust or company and apply for an ABN (which is free + can be done online). To make the right choice for your individual situation we recommend to talk to your accountant about the best options. You should also register your business name (yearly cost $36) via the official ASIC website. If you expect to turn over $75.000/year or more you have to register for GST. 
STEP 3: Do I need insurance? 
You should take out public liability insurance to cover any accidents or damage that occur whilst cleaning at a client's property. Talk to your legal practitioner to confirm the specific insurance requirements for your business. Your accountant will be able to help you set up your business properly from the scratch, so you will have everything documented. 
STEP 4: Which cleaning products do I need? 
You can start your service with just two chemical-free and long-lasting Ha-Ra Cleaning Kits:  

Multi Purpose Kit for General Cleaning 
Floor Cleaning Kit for Floor Cleaning 

Many people are tempted to purchase low quality equipment simply to save money; but mostly they will end up spending more time at each job to get the desired result. It is also important to protect the individual surfaces of your client. A total cleaning system requires an alkaline, an acid and a ph-neutral detergent. All of these elements are covered by the Ha-Ra product range plus a stainless steel mop that will last for many years to come. 
STEP 5: How do I find clients? 
Attracting clients for your cleaning service does not have to be difficult. If you provide a reliable service at a reasonable price, you will have no shortage of people wanting to hire you. Attract clients for a cleaning service by increasing your visibility, asking for referrals from satisfied customers and offering coupons and discounts. We also recommend to check your local community pages e.g. Facebook as people often advertise their needs on these platforms. 
Got more questions or want to know more? 
The proof is in the pudding: For over 50 years Ha-Ra has been the leader in chemical-free & eco-friendly cleaning supplies. We have been supplying professional cleaners around Australia for over 27 years. We also have the experience when it comes to the requirements of the commercial and domestic cleaning industry as we have been able to test various products within our own cleaning business on the Sunshine Coast. 
We would be pleased to work with you to be on the forefront when it comes to safe, high-quality and sustainable cleaning equipment.

Get in touch for more information info@hara.com.au